Some Christians (e.g., Calvinists) believe that God doesn't want to save everyone. Some (e.g., Armenians) believe that God can't save everyone. In this article, I argue from the Bible that God wants to save everyone, that he can save everyone, and that therefore he will save everyone.
Does God want to save everyone? What is his mission? What is the goal he is working toward?
God is a redeeming God. The Bible tells the story of a good world that God created, that we humans have messed up, but that God ultimately will restore. The God of the Bible is the God who comes into our messiness, redeems it, and brings forth beauty out of brokenness. The hope that we have is that one day he'll establish his perfect kingdom in which he will reign over everything. His reign will extinguish suffering, pain, sin, and death. He will reconcile the whole cosmos, which includes every human being. His shalom, his perfect peace, will rule his kingdom, because he is the king of peace.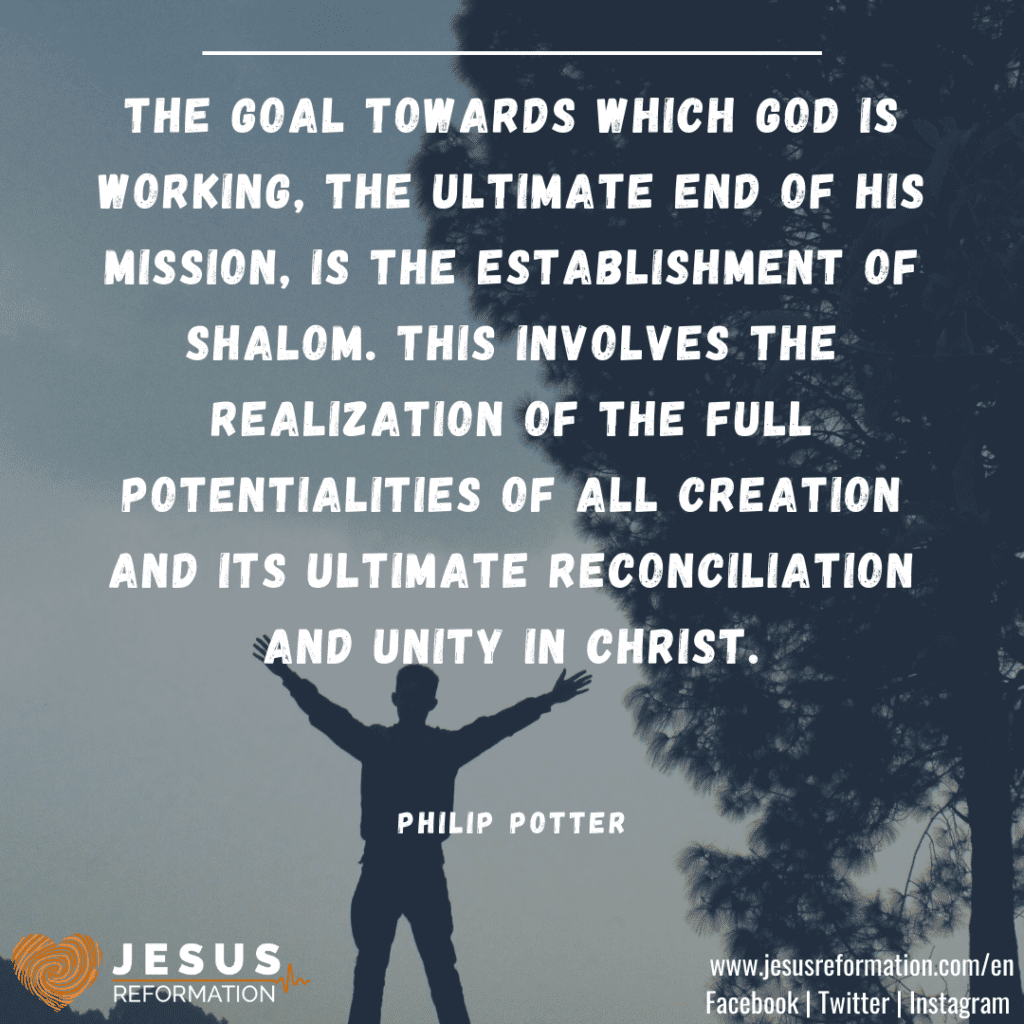 The New Testament authors used different phrases to describe this hope. Here are a few examples:
Eph 1:9-10 (NET): He did this when he revealed to us the secret of his will, according to his good pleasure that he set forth in Christ, toward the administration of the fullness of the times, to head up all things in Christ—the things in heaven and the things on earth.
1 Cor 15:24-28 (NET): Then comes the end, when he hands over the kingdom to God the Father, when he has brought to an end all rule and all authority and power. For he must reign until he has put all his enemies under his feet. The last enemy to be eliminated is death. For he has put everything in subjection under his feet. But when it says "everything" has been put in subjection, it is clear that this does not include the one who put everything in subjection to him. And when all things are subjected to him, then the Son himself will be subjected to the one who subjected everything to him, so that God may be all in all.
Acts 3:21 (NET): This one heaven must receive until the time all things are restored, which God declared from times long ago through his holy prophets.
Col 1:16-20 (NET): …for all things in heaven and on earth were created by him—all things, whether visible or invisible, whether thrones or dominions, whether principalities or powers—all things were created through him and for him. He himself is before all things and all things are held together in him. He is the head of the body, the church, as well as the beginning, the firstborn from among the dead, so that he himself may become first in all things. For God was pleased to have all his fullness dwell in the Son and through him to reconcile all things to himself by making peace through the blood of his cross—through him, whether things on earth or things in heaven.
Eph 1:20-23 (NET): This power he exercised in Christ when he raised him from the dead and seated him at his right hand in the heavenly realms far above every rule and authority and power and dominion and every name that is named, not only in this age but also in the one to come. And God put all things under Christ's feet, and he gave him to the church as head over all things. Now the church is his body, the fullness of him who fills all in all.
These are only a few examples. More verses that point toward God's ultimate rule are Heb 2:8-9; Phil 2:9-11; Heb 1:2.
The Bible clearly states that God wants to save all people and that he is the savior of all people:
1 Tim 2:4 (NET): God wants all people to be saved and to come to a knowledge of the truth.
1 Tim 4:10 (NET): …because we have set our hope on the living God, who is the Savior of all people…
Romans 1-11 is a long and beautiful argument in which Paul presents key ideas of his theology. He concludes the whole argument with this verse:
Rom 11:32 (NET): For God has consigned all people to disobedience so that he may show mercy to them all.
John portrays Jesus as the savior of the whole world (John 4:42) who takes away the sin of the world (John 1:29).
More Bible verses that point toward the ultimate salvation of all people can be found HERE.
God wants to save everyone so that everything he created will be brought unto his rule so that he ultimately will be all in all. But is God able to achieve his goal?
Can God save everyone? Will God's desire ultimately be fulfilled?
Most of the verses above (e.g., Eph 1:10; 1 Cor 15:28;…) presume that God one day will be all in all. They imply certainty that God will rule over everything and that his plan to save everyone will not fail.
The most common argument used to justify that God won't be able to save everyone is that he would need to abolish the free will he gave to humans. This idea minimizes the ability of God to save and assumes that some people ultimately will choose eternal suffering even when they are confronted face to face with God's beauty and love.
But the Bible makes clear that God's hand is not too short to save (Is 59:1). Nothing is too difficult for God (Jer 32:17). In the end, every creature will wholeheartedly worship God (Rev 5:13).
Phil 3:21 states that God's power is able to subject all things to himself. God has the power to make every knee bow to him and gladly confess him as Lord (Phil 2:10-11). This power of God is not in coercion or forcing people to bow, but his power and beauty are revealed in his humility (Phil 2:6-9). He doesn't rule by coercion, but he rules by his self-giving love. It's his beautiful love that will ultimately lead everyone to repentance. It's his kindness that leads to repentance (Rom 2:4) and that will win every heart.
God has the power to orchestrate whatever circumstances are necessary to effect one's will to change. He does not save men by arbitrary force. He saves by their wills, through revealing the truth. God has resources in his universe, the all-conquering agencies of love, to make the unwilling soul willing! He has light enough to make the blind see, and love enough to melt the hardened heart.
In Matthew 19:26, Mark 10:27, and Luke 18:27, the disciples worry about who will be able to be saved. Jesus replied: "This is impossible for humans, but everything is possible for God ". Origen echoed this verse in support of his doctrine of universal salvation: "Nothing is impossible for the Omnipotent; no being is incurable for the One who created it". God can save.
It's like a grand master playing chess with a novice. The novice can make as many free decision moves as he wants, the grand master can always think around them and checkmate the novice in the end.
God will accomplish his will. His great rescue plan will not be thwarted.
What about all these Bible verses that talk about judgment and fire?
But doesn't God's justice demand punishment for sin? What about all these countless verses that talk about judgment and fiery torment? Isn't the belief in universal reconciliation verse-cherry-picking?
Ignoring all verses that speak about judgment and believing that God simply will coerce everyone into loving him is acting carelessly. God's judgment is a key topic throughout the Bible, and it is for a good reason. Because God's justice, his judgments, are good news. They are not the dark side of God. They are the way by which he ultimately accomplishes his plan to redeem all creation.
God's justice is not retributive justice, but it is restorative in nature (read more about this HERE). Many of the early church fathers believed in universal reconciliation (HERE is a list of them). It likely was the dominant doctrine in the first centuries after Christ (learn more about this HERE). Ilaria Ramelli one of the leading experts on the church fathers says that the early church fathers even used the belief in universal reconciliation to argue against heresies (HERE are notes from an interview with Illaria Ramelli). For them, the fire of God was a purifying fire that will cleanse us from all evil and sin that got intertwined with our God-given nature. Judgment is real, and it will be painful, but ultimately it will be restorative. God's judgment will lead everyone to repentance and thereby to salvation.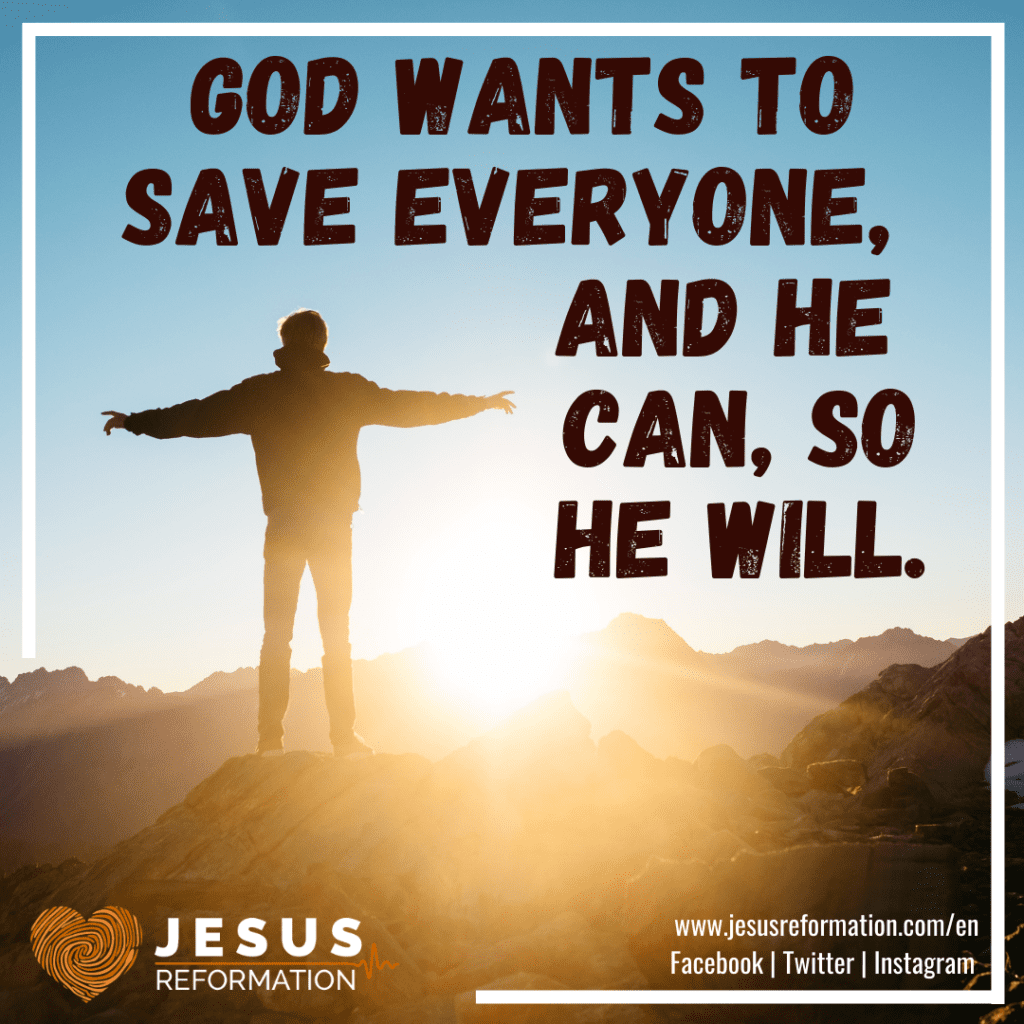 Read more articles related to this topic: